Florida Treatment Center
Our modern 5-acre residential treatment center campus  offers a seamless transition to successful recovery. Well-appointed private suites provide a safe environment to relax, allowing you to focus on your treatment in a place that feels like home.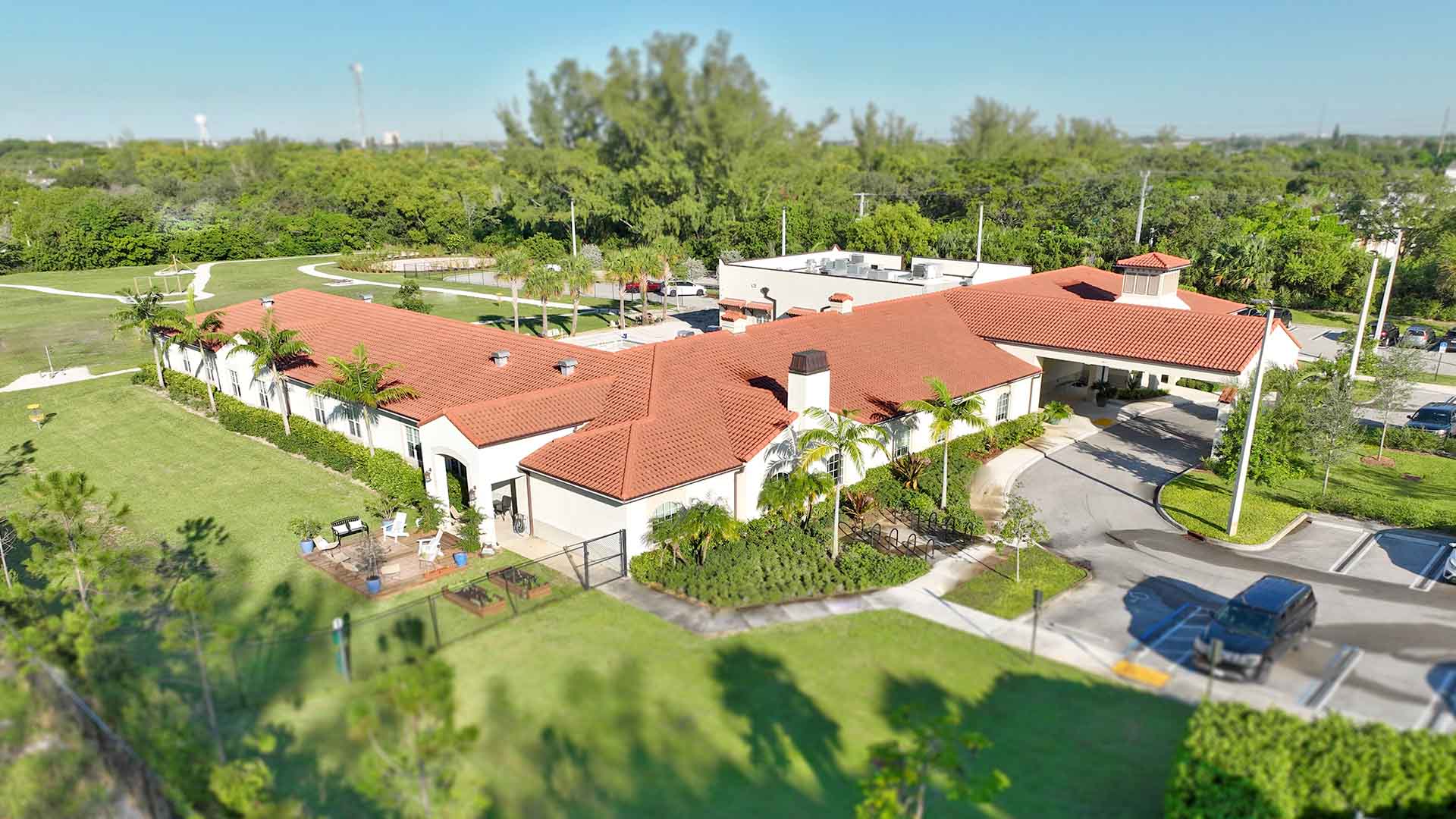 Take a Virtual Tour of our Outdoor Amenities
Recreation Therapy
As a Beachside Rehab resident, you will benefit from recreation therapy fueled by weekly beach outings, which can include therapeutic horseback rides on the sand as you listen to the sound of the waves crashing beneath you. You can also try your hand at paddle-boarding or kayaking, where you might witness the wonders of manatees, dolphins, and sea turtles in their natural habitat.
If the calming poses of yoga offer the relaxation you seek, you'll enjoy the opportunity to practice in our expert-led sessions. You can also find solace in our extensive 5-acre grounds, stepping into our meditation labyrinth to discover new balance, purpose, and peace; challenging your body and mind on our fitness trail; or basking in an endurance-building round on our nine-hole disc golf course. These and other inspiring activities are at the core of our holistic treatment approach at Beachside Rehab.
If you think you might need help for addiction, just call us. Our friendly associates are here to listen and share information about inpatient rehab at Beachside. Let's walk through this together. Ask us anything—we are here to help. We have helped thousands of people recover from addiction. Are you next?
Learn more about Beachside luxury inpatient rehab and get information about substance abuse treatment. Call any time. We are available around the clock to meet your needs.
Toll-free. Privacy guaranteed. No commitment. Help is standing by 24 hours a day, 7 days a week.
Inpatient Treatment Location:
1101 54th Street, West Palm Beach, FL 33407
Discover what it's like to attend an inpatient treatment program that feels like a luxury retreat for addiction and mental health recovery.
read more