Dr. Barnell Phillips, MD
Medical Director
Maggie Votteler, LMHC, MCAP
Chief Operating Officer
Travis Turk, MA, LMHC
Clinical Director
Michael Ferri
Art Program Facilitator
Charles Lucesse
Behavioral Health Technician
Karen Fabian
Director of Housing and Client Relations – Associates Psychology
Sabrina Johnson
Behavioral Health Technician
"The staff was amazing. They keep you comfortable while providing lots of support and encouragement."
Call 866-340-1770 or complete the form below. A friendly associate is here any time, day or night, to listen and share information about Mental Health and Addiction treatment at Beachside.
Dr. barnell phillips, md
medical Director

Dr. Barnell Phillips is a board-certified psychiatrist and the medical director at Beachside Rehab. He is dedicated to the evidence-based treatment of psychiatric and substance use disorders. 
"My training allows me to approach mental health problems in a unique and comprehensive way that is rooted in listening to a person's life story," says Dr. Phillips, who integrates this lifestyle approach with the assessment of how current circumstances, family history, and genetics impact a patient's presentation. "This technique has allowed me to successfully help patients of all ages overcome mental health challenges."
Originally from Miami, Dr. Phillips began his medical career at Boonshoft School of Medicine at Wright State University in Dayton, OH. He completed his internship and general psychiatry residency at the combined training program of the University of Maryland Medical System and Sheppard Pratt Hospital System in Baltimore, MD, and has fellowship training in child and adolescent psychiatry.
Maggie Votteler, LMHC, MCAP
CHIEF OPERATING OFFICER
As Chief Operating Officer of Beachside Rehab, Maggie Votteler offers an ideal blend of business acumen, clinical expertise, and evidence-based insights and innovation (she holds an MBA in Data Analytics). With a strong passion for patient care and treatment outcomes, Maggie has been a prominent figure in the mental health field in South Florida for the past 10+ years. Her journey as a leader has also been marked by multi-site and multi-state operations, allowing her to navigate the complexities of diverse settings with ease.
"In each of my roles, I have shaped the development of programs, trained staff, and established best practices in alignment with a variety of regulatory and licensing bodies," she explains. "Using data to drive decisions at an organizational level has also been one of my passions."
Maggie's dedication to such data-driven decision-making sets her apart as a leader who seeks to optimize organizational performance. Her keen ability to identify various types of motivation within teams and foster the growth of individual staff members has been enriched by her background in clinical psychology. Indeed, her commitment to excellence extends well beyond business metrics—she is genuinely passionate about making a positive impact on the lives of patients, their families, and the community at large.
David Salamon, SPHR, LMHC, NCC
Program Director

David Salamon brings more than 20 years of experience in behavioral health and substance abuse treatment management to his role as program director at Beachside Rehab.
With his strong background in leadership, David is dedicated to a high level of staff training, risk management, and quality improvement. He is serious about ethics and confidentiality, ensuring staff competence as well as compliance with state and regulatory agencies.
"I am passionate about leading a highly productive team that achieves exceptional outcomes for all our clients," says David. "I am also committed to evidence-based operations, ensuring the delivery of efficient, safe, and high-quality care through structured programs that meet the unique needs of each individual."
David holds a master's degree in human relations from New York Institute of Technology, as well as a bachelor's degree in psychology from Emory University. He is a Licensed Mental Health Counselor (LMHC), a Nationally Certified Counselor (NCC), and a Senior Professional in Human Resources (SPHR).
Jean kraljev, LMHC, MCAP, QS
Clinical Director
As the clinical director at Beachside Rehab, Jean Kraljev oversees all clinical activities, addressing treatment at various levels of care. She manages all members of the clinical staff, providing regular supervision to therapists, along with crisis support to therapists and clients as needed.
"I am enthusiastic about ensuring quality services for each and every client, as well as accountability for staff," says Jean. "That's why I'm dedicated to ongoing evaluation of our clinical program and specific coaching, training, and development of staff members—to ensure we are meeting client needs and providing the highest standard of care. Whether we are utilizing cognitive behavioral therapy, art therapy, or any other treatment, we are committed to providing clients with targeted, compassionate care."
In her role, Jean coordinates the development of comprehensive treatment plans and updates for all clients. She ensures that clients' clinical schedules are followed from detox and inpatient programs to outpatient programs and aftercare. 
Jean holds a master's degree in art therapy from New York University. She is a Licensed Mental Health Counselor (LMHC), a Master's Level Certified Addiction Professional (MCAP), and a Qualified Supervisor (QS).
Cynthia Annan, RN
NURSING Director
As the director of nursing at Beachside Rehab, Cynthia Annan is proud to work with a multidisciplinary team to implement successful individualized treatment plans for each client.
"I enjoy collaborating with therapists, clients, and family members to develop, evaluate, and improve care plans, implementing and adjusting interventions accordingly," says Cynthia. "As a team, we are dedicated to clearly and thoroughly explaining diagnoses, treatment options, and procedures to clients and their loved ones in order to optimize each client's recovery treatment plan and ensure the best possible outcomes."
With compassion and sound clinical judgment, Cynthia facilitates therapeutic communication to help clients regain or improve coping abilities. She is also committed to optimizing team member performance through coaching and training in proper techniques, care standards, operational procedures, and safety protocols.
Cynthia began her nursing career as a Licensed Practical Nurse (LPN) in New Jersey, and later earned her associate degree in nursing from the NRI Institute of Health Sciences in Royal Palm Beach. She is a Florida board-certified Registered Nurse (RN) with nine years of experience delivering high-quality care in various health care settings.
Jennifer Molina
Admissions Director

Jennifer Molina is the admissions manager at Beachside Rehab. After working through many different facets of the treatment industry and substance abuse field, Jennifer found her passion as a valued member of the admissions department.
"As a woman who has been in recovery for over 10 years, I find it helpful to use my own personal experiences and the expertise of Beachside Rehab's programs to help guide clients and families with making the best decisions for their treatment and ongoing recovery," Jennifer says.
Jennifer also maintains and manages the alumni program at Beachside Rehab, a rewarding experience that allows her to continue to support clients and families long after they have completed treatment. This component of substance abuse recovery is critical to the continuing process of long-term sobriety, helping clients stay connected to a support system as they navigate life's daily challenges.

Tara Festa, RICSW
Primary Therapist

Tara Festa is a primary therapist and counselor at Beachside Rehab, who specializes in working with clients to build their self-esteem and help them find their self-worth.
"My goal is to help others who are struggling every day to find out what their true purpose is and to help clients see their full potential beyond their addiction," says Tara, who has seen how addiction has affected multiple members of her family, including two of her brothers.
Originally from Long Island, NY, Tara was raised in Port St. Lucie, Florida, but left there for Tallahassee on a journey to find herself. She went to school and graduated from Tallahassee Community College before moving back to Port St. Lucie to complete her bachelor's degree in social work from Florida Atlantic University. She also earned a master's degree from Barry University.
Jason Handy
Primary Therapist

As a primary therapist at Beachside Rehab, Jason Handy is dedicated to building strong therapeutic relationships with clients to support them on their healing journey.
Jason specializes in dialectical behavior therapy (DBT), an evidence-based psychotherapy that provides clients with new skills to manage painful emotions and decrease conflict in relationships. DBT focuses on mindfulness, distress tolerance, emotion regulation, and interpersonal effectiveness, and has been used successfully to treat clients with depression, bipolar disorder, PTSD, substance use disorder, and others.
"I love working with clients to provide solutions that are sensitive to their individual needs and background," says Jason. "I'm here to help my clients stay motivated, apply therapeutic skills in their daily life, and address any obstacles that may arise on the road to recovery."
Jason holds master's degrees in clinical mental health counseling and forensic psychology from Nova Southeastern University, as well as a bachelor's degree in health education from the University of West Florida. He is a DBT skills training facilitator, a Certified Clinical Trauma Specialist (CCTS-I), and a Certified Mindfulness practitioner.

Christine Kadin, MPS, LMHC, CAP, LPC, CCTP
Primary Therapist

A licensed psychotherapist, Christine Kadin serves as a primary therapist and trauma counselor at Beachside Rehab. She helps clients suffering from acute trauma, loss, abuse, neglect, and abandonment on their journey to sobriety. "I firmly believe that no one is intrinsically wrong or broken, and the ability to heal is available to everyone," says Christine.
Utilizing Olfactory Gustatory Release Technique (OGRT), an EMDR-type technique she pioneered together with other rapid trauma reduction techniques, Christine seeks to facilitate clients' healing and recovery from violence and abuse. Passionate about her work, Christine uses a therapeutic approach that incorporates core spiritual and mystical teachings to aid in the healing process.
Christine holds a master's degree with distinction in human relations from the New York Institute of Technology, as well as a law degree and undergraduate degree in literature from the University of Paris in France. She is trained in neurolinguistics and hypnosis and is a certified advanced practitioner by Catalyst, Inc. in Miami. She has completed the Landmark Education's Forum and Advanced Courts in Fort Lauderdale and the Matrix Energetics' Levels 1, 2, and 3 in Miami. She is a Florida Certified Addictions Professional (CAP).
Travis Turk, MA, LMHC
Primary Therapist

Travis Turk is a Licensed Mental Health Counselor (LMHC) and primary therapist at Beachside Rehab, providing counseling for clients struggling with depression, anxiety, substance abuse, and more.
"I want to help clients succeed in life and move on from the challenges holding them back," says Travis. "I believe they deserve to feel free, happy, and at peace. Together, we can overcome whatever obstacles they're facing and reignite their hope."
Travis is passionate about creating a nonjudgmental and interactive space where clients can explore their options and consider their goals. He provides sessions tailored to what clients need and who they want to become, working to help them achieve their goals and reach their full potential.
Travis holds a master's degree and a bachelor's degree in mental health counseling from Grace College, where he also served as an adjunct professor, teaching courses on addiction counseling, ethics and legal issues, and group techniques.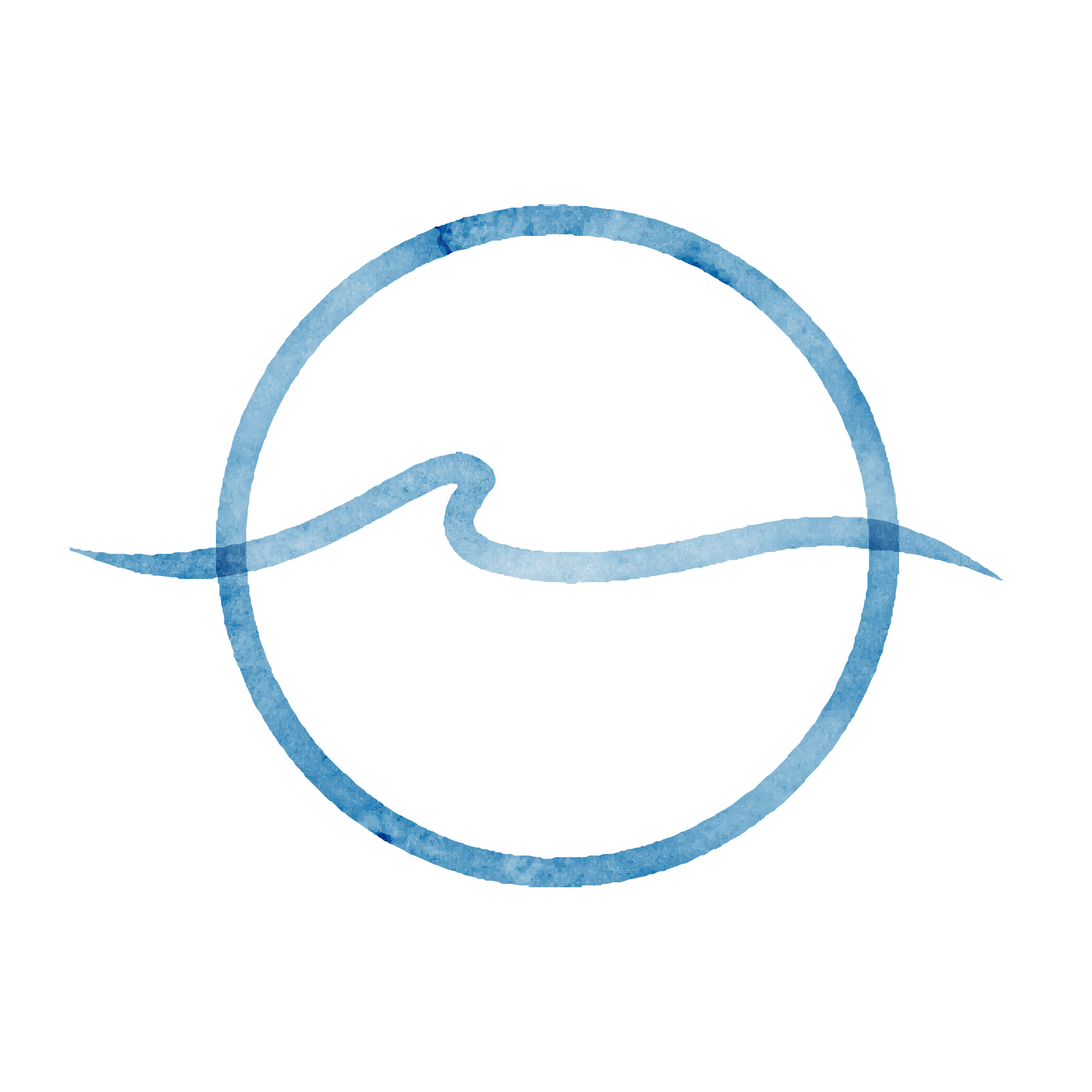 Dr. Ross Gardner, DC
Consulting Chiropractor

Dr. Ross Gardner is a chiropractic physician at Beachside Rehab, where holistic treatment is the cornerstone of addiction recovery. "I am passionate about chiropractic medicine, well-being, nutrition, and helping others achieve their health goals," says Dr. Gardner, who uses the latest chiropractic techniques and full-spine adjusting to improve health and wellness and help clients accelerate to a better quality of life.
Dr. Gardner is especially mindful of underlying causes of disease, discomfort, and pain. He focuses on treating the whole as opposed to just addressing the symptoms and creates personalized chiropractic and wellness plans to suit each patient's individual needs.
A graduate of New York Chiropractic College, Dr. Gardner is board certified by the National Board of Chiropractic Examiners and is a member of the American Chiropractic Association. He regularly works with patients at rehab facilities in South Florida, delivering examinations, adjustments, therapeutic treatment, and education.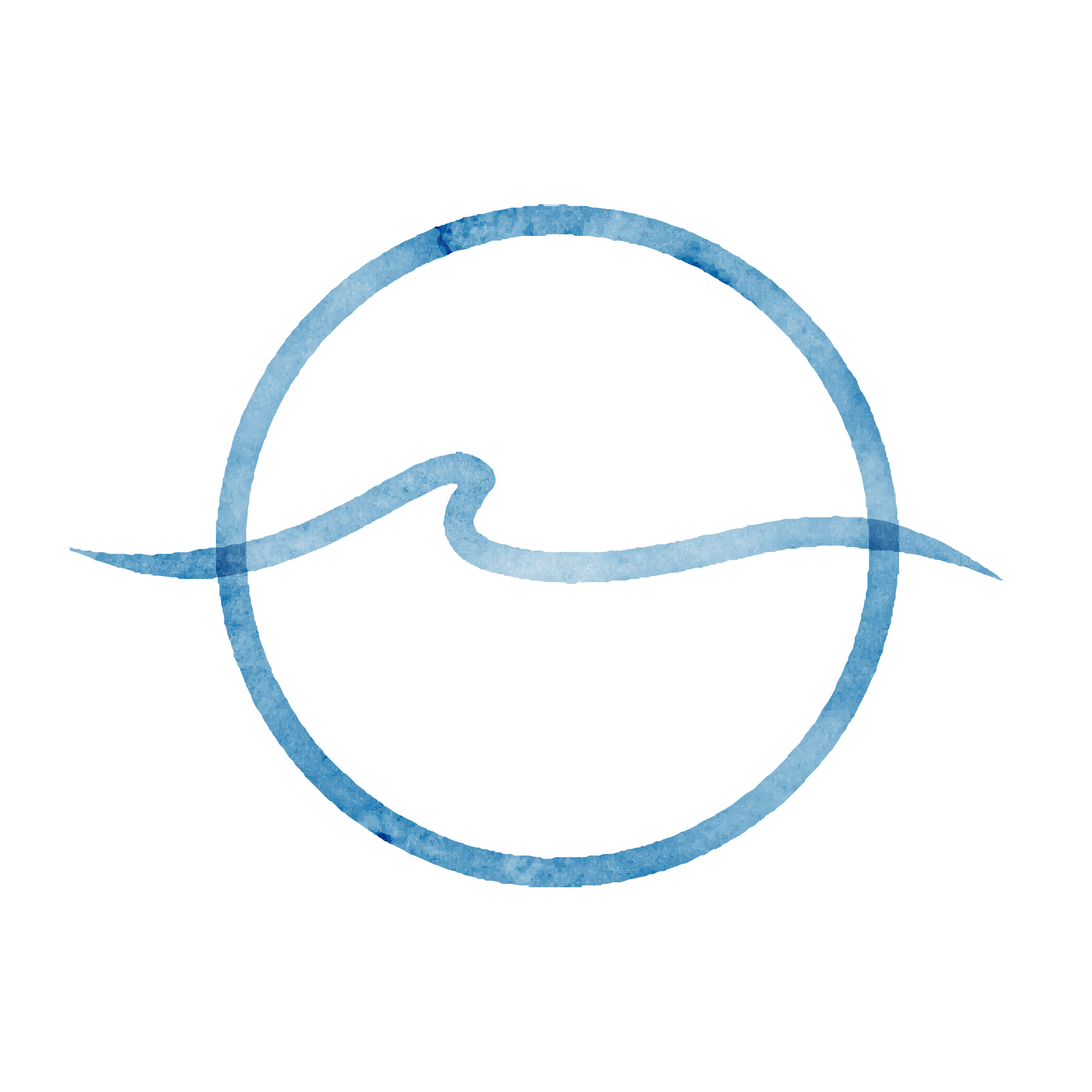 Diane Kingsley, RD, LDN
Nutrition Counselor

A licensed and registered dietitian with more than two decades of experience in nutrition, Diane earned her undergraduate degree in nutrition and dietetics from Keiser University, where she graduated magna cum laude. She is also a licensed massage therapist with credentials from the Alpha Institute School of Massage. She has earned continuing education credits at the Upledger Institute, the US Kinesiology Institute of Chapel Hill, and Life Mastery Institute.
Diane is a firm believer in giving back to her community: She volunteers as a preceptor for dietetic students and travels to third world countries on medical missionary trips. On her most recent trip to Chiapas, Mexico, she provided nutritional education to the indigenous Tzotzil Indians.

Michael Ferri
Art Program Facilitator

As the art program director at Beachside Rehab, Michael Ferri facilitates psychodrama, mixed media art, and music therapy programs. His programs encourage clients to experiment, explore, discover, or reignite their creative skills, talents, and abilities, with the goal of inspiring and restoring the individual.
"Creativity is profoundly curative, and it can serve as a lifeline to those in recovery," says Michael. "My creative programs allow people to explore and discover themselves in a unique and holistic therapeutic manner, rebuilding the self through the creative and expressive acts of art-making and performance arts."
Michael is passionate about helping clients realize their creative potential by enhancing communication skills and elevating self-esteem. He believes people can build a healthier lifestyle through basic techniques of concentration, listening, visualization, spontaneity, imagination, relaxation, cooperation, interaction, and trust. Improvisational, role-play, and theater game activities—as well as visual arts endeavors—lead to emotional freedom, he says.
A self-taught artist who has been painting since the mid-1970s, Michael has lived and worked in a variety of international locales, including Brooklyn, New York; Barcelona, Spain; and Copenhagen, Denmark. He holds a degree from the American Academy of Dramatic Arts.

Macy Jones
Case Manager
As a case manager at Beachside Rehab, Macy Jones helps clients coordinate their aftercare plans. She also provides employment assistance for those who would benefit from her services.
"I am dedicated to helping my clients navigate complex personal obligations so they can focus on their therapy," says Macy. "By assisting with various employment or legal issues, I give clients the freedom to focus on the reason they've come to Beachside—to heal."
In her role, Macy also performs needs assessments, educates clients on levels of care, and transitions clients to lower levels of care after completing their individualized programs. She is passionate about motivating clients to follow their care plans, as well as facilitating group therapy sessions.
Macy holds a bachelor's degree in psychology from the University of Iowa, as well as IRB-01 Behavioral/Social and IRB-02 Biomedical certifications.
Chef ROcky
Chef
Chef Rocky brings more than 20 years of culinary experience to his role as executive chef at Beachside Rehab.
"I love creating healthy, delicious dishes that meet the needs of each client," says Rocky. "I know that good nutrition can increase your chances of success in rehab and help you feel better overall."
Rocky believes that a healthy diet provides a strong foundation for recovery, boosting clients' physical and mental well-being.
"The food you eat affects the way your body responds to treatment," he adds. "A healthy diet can help your body heal itself."
Rocky holds a food service management degree from the New England Institute of Technology. When he's not at work, Rocky enjoys spending time with—and cooking for—his family.
Charles Lucesse
Behavioral Health Technician
Derrick Mariglillo
Behavioral Health Technician Supervisor
Karen Fabian
Director of Housing and Client Relations – Associates Psychology
Sabrina Johnson
Behavioral Health Technician
Gabrielle Winchester
Primary Therapist LCSWI, CAP, CMHP
Munico Lopez
Primary Therapist LCSW, MCAP