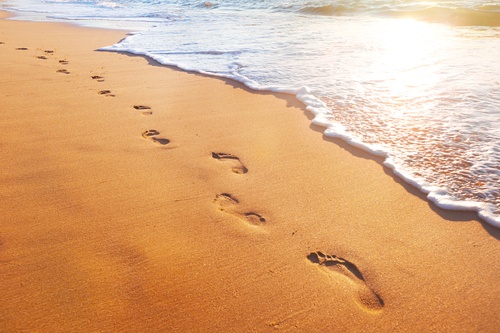 They say that admitting you have a problem is the first step to recovery, but what they don't mention is that before you can admit it to yourself and to others, you must first realize that there's a problem. And once you do realize that, there are steps you can take to start getting the help you need. If you've just realized that you have a drinking problem but are at a loss about where to go from there, here are some steps you can take to get yourself help.
1. Admit That You Have a Problem
It is possible to realize you have a drinking problem and then immediately go into denial about it. And that's where admitting the problem comes in. You don't necessarily have to have a family meeting right away during which you come clean about your addiction, but you must admit to yourself that your drinking is problematic and that you must take steps to get control of it.
2. Make a Commitment to Change
Once you've acknowledged your drinking problem, the next step is to commit to getting help and taking control of your addiction. You can do this by talking to your doctor about your addiction, looking into treatment plans, taking steps to cut down on your drinking, and setting goals for your future.
3. Get Help
There are plenty of options out there to help you manage your addiction, and only you can decide which treatment plan will work best for you. Treatment options include detox and rehab facilities, self-directed programs, therapy, and 12-step programs.
You don't have to pick just one, but getting help and support from a reputable alcohol rehab center is essential for your long-term recovery. Make sure you choose a treatment program or plan that helps you address the root causes of your addiction, and that will provide you with the resources to maintain long-term sobriety. Similarly, if you're going to go through a detox program, choose one that's medically supervised, because the symptoms of alcohol withdrawal can be fatal.
4. Talk to Your Loved Ones
At some point during the early phases of your recovery, you will want to talk to your close friends and family about your addiction, your treatment, and your recovery. Your family is probably already aware of your addiction, but they may not know that you've realized what a problem it is, and they will want to know that you're getting help.
Your family can be an excellent support system for you, but it's also important to remember that they are hurting as well, and may need time and therapy of their own to help deal with the effects of your addiction.
Realizing that you have a drinking problem is a huge step on the road to recovery, but it doesn't mean you automatically know how to manage it or what steps to take, and this can leave you feeling lost and alone. Just remember that help is available, that you have support systems and people in your life who are there for you, and that there are treatment options available that can help you understand and manage your addiction. Call the trained admissions counselors of Beachside Rehab at 866-349-1770 or contact us here to get more alcohol treatment information.